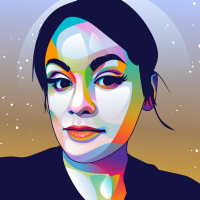 Dixon Reuel
Supernatural Suspense, LGBT, Science Fiction, Horror
Irish award-winning and best-selling writer, Dixon Reuel is the author of her debut Post-Apocalyptic Paranormal novel, Rise of One.

Dixon lives and writes out of her home base in Dublin, and holds a First in History & Early Irish Studies and another First in Creative Writing. She is a lifelong nerd and devoted hobbyist of cosplay, video games, and other surely worthwhile pursuits.

Dixon cannot stand monkeys or phone calls, and to receive a phone call from King Kong would definitely be her greatest fear.
You can be too rich and too thin but you can never be too well read or too curious about the world.
Tim Gunn